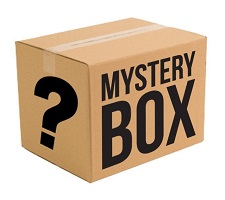 The October air was crisp when I opened the front door, grabbed the Amazon box from the porch and brought it inside.
"Get this!" I said to Ron. "This package is addressed to me at the office, but the address is crossed out. Our home address is scribbled on the box in black ink. Why would I get a package at the office? I retired from the Association three months ago."
"Did you order something and accidentally ship it there? Ron asked.
"I haven't ordered anything and I never shipped personal items to the office. That address isn't linked to our account.
Ron pulled out his pocket knife. "Well let's get this baby opened. Maybe it's a belated retirement gift from one of your members."
I pulled back the box flaps and peered inside. "What the hell?"