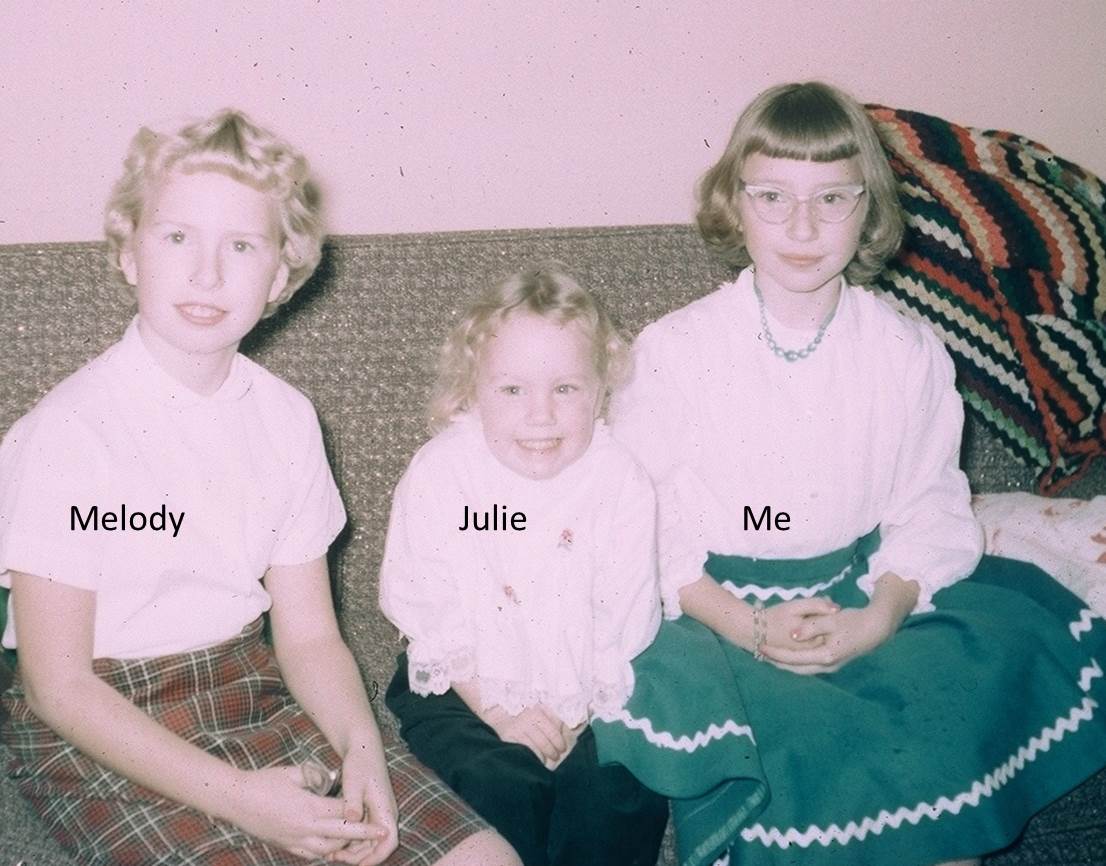 Thank you for joining me!
I'm a middle-class, middle child and retired middle manager who writes about finding balance and humor as I navigate the highway of life. I'm also a pianist, singer, new thought songwriter, and the author of a #1 bestseller memoir, Releasing Religion: A Minister's Wife Goes Rogue.
I grew up sandwiched between two sisters. Melody, the oldest, was the rule maker. Julie, the youngest, was the rule breaker. I was the team player who organized the rules and made sure everyone got along.
My idol was Pollyanna from the 1961 Disney movie of the same name. The ultimate optimist who, after losing the use of her legs in an accident, was still able to lift the spirit of an entire New England town. What a gal!
I never expected to be a writer, especially one who writes humor. No one was more surprised than me when my stories about being a minister's wife were published in the local newspaper in the late 1980s. It was a fluke! I just happened to be in the right place at the right time, with the right people.
Twenty-two of my short stories and non-fiction articles were published in newspapers and magazines before I returned to college at the age of 36. I changed my degree from Music to English, graduating two years later, exactly 20 years after completing high school. My children were 17, 14, and 10 at the time.
Putting my thoughts out into the world used to scare the bejeezus out of me. I had to kick that worry to the curb when I wrote a book about releasing religion and fear.
Other Tidbits About Me
I was stunned at the age of 14 when I discovered I had a talent for writing rhyme!
I never finished the book I was reading for a high school speed reading course.
I wasn't a reader for fun until age 21 when I was home alone all day with my first child and 500 miles away from family and friends.
My first husband was a minister. We met in a college music class. When he proposed, I thought I was marrying a high school music teacher. The day after the wedding, I watched him behind the lectern preaching to his new congregation while I sat alone in church, wondering, "What the hell happened?"
Before we had children, we had a music ministry and recorded two albums. One of them (albums, not children) showed up one day on eBay for an opening bid of $6.95.
Ron, my second and LAST husband, is a retired Navy man. We met in a college writing class. College is my "go-to" place for finding romance!
I started writing music in 2012 after realizing the only reason I couldn't write music was because I kept telling myself I couldn't.
I save stamps and specialty quarters. I don't do anything with them, I just save them.
I've been a Trekkie since the original series went into syndication.
I'm a classically trained high soprano.
I've been in the audience of the Jerry Springer Show!